Nick York - Chairman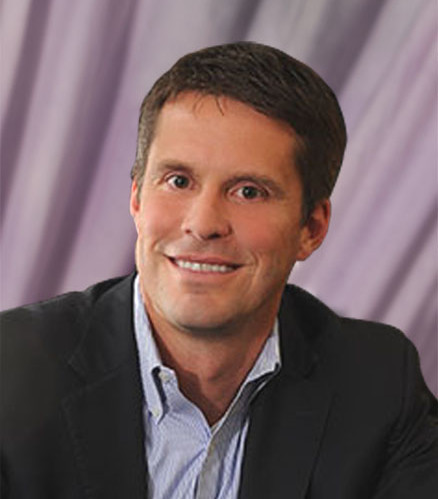 Nick York is an entrepreneur and strategic business advisor with experience ranging from startups to Fortune 500 companies, universities and national non-profit organizations. Prior to dedicating himself full time to his entrepreneurial endeavors, Nick had a highly successful twenty-year legal practice with firms in Cleveland, Chicago and Columbus. Nick has been an owner, investor, director and partner in several companies throughout his career, including his most recent role as Co-founder and CEO of Transom Group.
Nick's motivation and passion over his 25-year career has been to inspire and help people and organizations maximize potential. He has played leadership roles in a number of community and non-profit organizations focused on improving the lives and conditions of the communities around him.
Nick has served as Vice Chair of the University of Akron Board of Trustees, focused extensively on Strategic Planning and Student Success initiatives. He has been a champion of entrepreneurship on the national level as a Board Member of the National Small Business Association (NSBA) in Washington, DC, and as Vice Chair of the Council of Smaller Enterprises (COSE) the largest small business member organizations in the country.
Nick is also a Co-founder of the Mindful Nation Foundation (MNF). Inspired by the book, A Mindful Nation, Nick helped launch the organization to bring together the best in cognitive science, community leadership and proven techniques to develop programs to improve the lives of Veterans, Children, Teachers, Healthcare providers and Leaders.
Nick is an avid reader, runner and sports fan. But Nick's greatest joys in life are his wife Karry and their four children, Alex, Sophie, Edgars and Ryan for which his holding company KASER Enterprises, LLC is named.
Bobby Kovey - President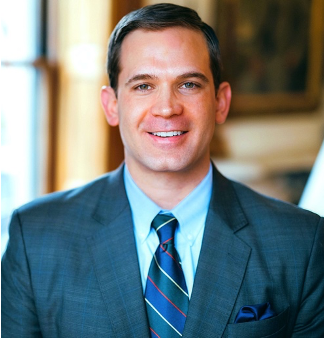 Bobby Kovey is an experienced business development and government relations consultant, having worked extensively in both the public and private sector.
Bobby serves the OITA in the role of President. Along with Nick York, Bobby was one of the founders of the OITA.
In his role as President, Bobby helps the Executive Director and the Advisory Board formulate the OITA's strategic vision, coordinate public sector outreach, develop policy forums to foster discussions of how technology can improve the public and private sector.
Bobby also is the Managing Director of a government relations and market development firm – The Credo Company (www.credocompany.com).
Prior to founding The Credo Company, Kovey worked within various state offices. He began his career in government in the Ohio Senate. Later, he served as an aide in the Ohio House of Representatives. After his time in the legislature, Kovey managed and worked on several Ohio campaigns.
As managing partner of The Credo Company, Bobby oversees the firm's multiple lines of business – including business development, government relations, public-private partnerships, and private investment project development.
Born in Binghamton, N.Y. and raised in Pittsburgh and Northeast Ohio, Kovey is a graduate of The Ohio State University's Max M. Fisher College of Business. There he earned a B.S.B.A. degree in Finance. Later, Bobby obtained a Certificate in Catholic Social Doctrine & Business Ethics from Catholic University and a certificate in Executive Management from the University of Notre Dame.
Bobby and his family reside in the historic neighborhood of Old Clintonville and are members of Saint Patrick Church.
In his spare time, Bobby enjoys spending time with his family, having an occasional cigar, watching movies or following the Cleveland Indians, the Ohio State Buckeyes and the Fighting Irish of Notre Dame.
Jennifer Flatter - Executive Director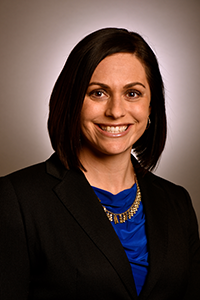 Jen is an experienced government relations professional who specialize in serving state associations, non-profit organizations, and businesses.
She serves as Executive Director for the Ohio Innovation and Technology Association.
After nearly two decades of experience in government affairs and conference, meeting, and event management in the public and private sectors, Jen launched JLF Advisors in 2022.
Previously, she served as CEO of Impact Ohio where she grew the company into a well-respected, statewide-conference series that brought together government, business, and the nonprofit sector to focus on public policy issues important to Ohioans.
Jennifer managed legislative affairs for the Ohio Department of Commerce, worked as a Legislative Aide in the Ohio Senate, and served on the Ohio Council on Women and Girls. She is a past president of Ohio Women in Government and was a 2019 recipient of the Columbus Business First 40 Under 40 award.
Jennifer earned her bachelor's degree at Capital University and holds a master's degree in Public Administration from Ohio University's George V. Voinovich School of Leadership and Public Service. Jennifer resides in Upper Arlington with her husband, daughter, and rescued greyhound.